Specs/CAD
Part Number
Moment of
Inertia
(kg・m2)*1Moment of
Inertia
(oz. in.2)*1
Mass
(g) *1Mass
(oz) *1
MPF-50-12
3.5×10

-6

0.191

15

0.53
*1: These are values with max. bore diameter.
Structure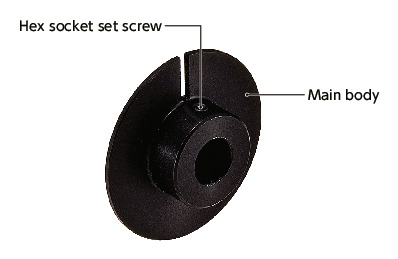 Material/Finish
MPF
Main Body
A2017
Anodized
Hex Socket Set Screw
SCM435
Ferrosoferric Oxide Film (Black)
Characteristics
Photo sensor flange for origin detection.
Light weight and ultra small moment of inertia. High response.
Bore - completed products. Bore diameter of φ4 to φ15.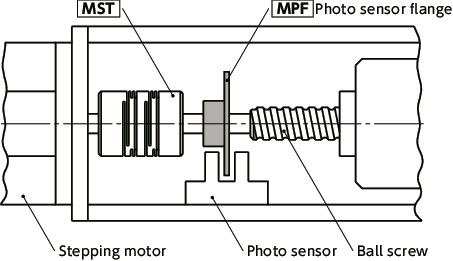 Products of special specifications including outside diameter of flange, slit width, bore diameter, material, and surface treatment can also be manufactured. Please contact our customer service.